It's been a few months now since returning from India to visit our first aquaponic system in Southern India. I want to update all my friends, family, and supporters on the trip, what we did, what we accomplished, and what our plans are going forward.

After 4 flights and traveling over 21 hours from Los Angeles, we finally arrived in Tenali, India. We were greeted with a beautiful song and dance from the children at the orphanage where they ended their final dance by throwing flowers at us and giving me beautiful flower leis.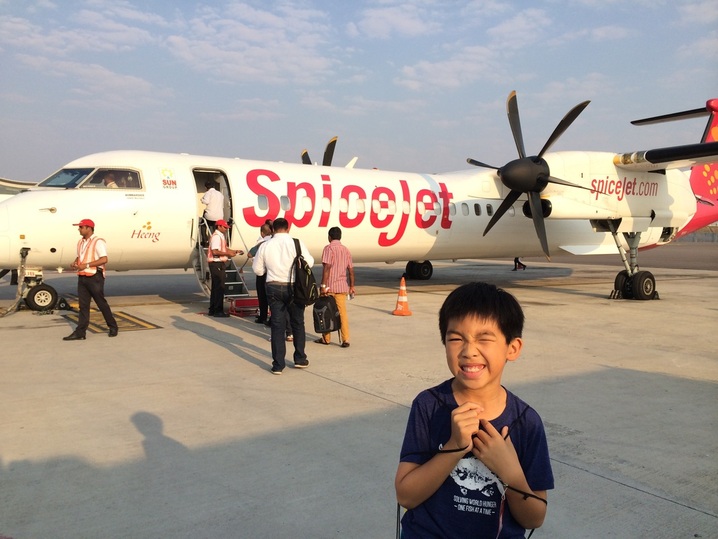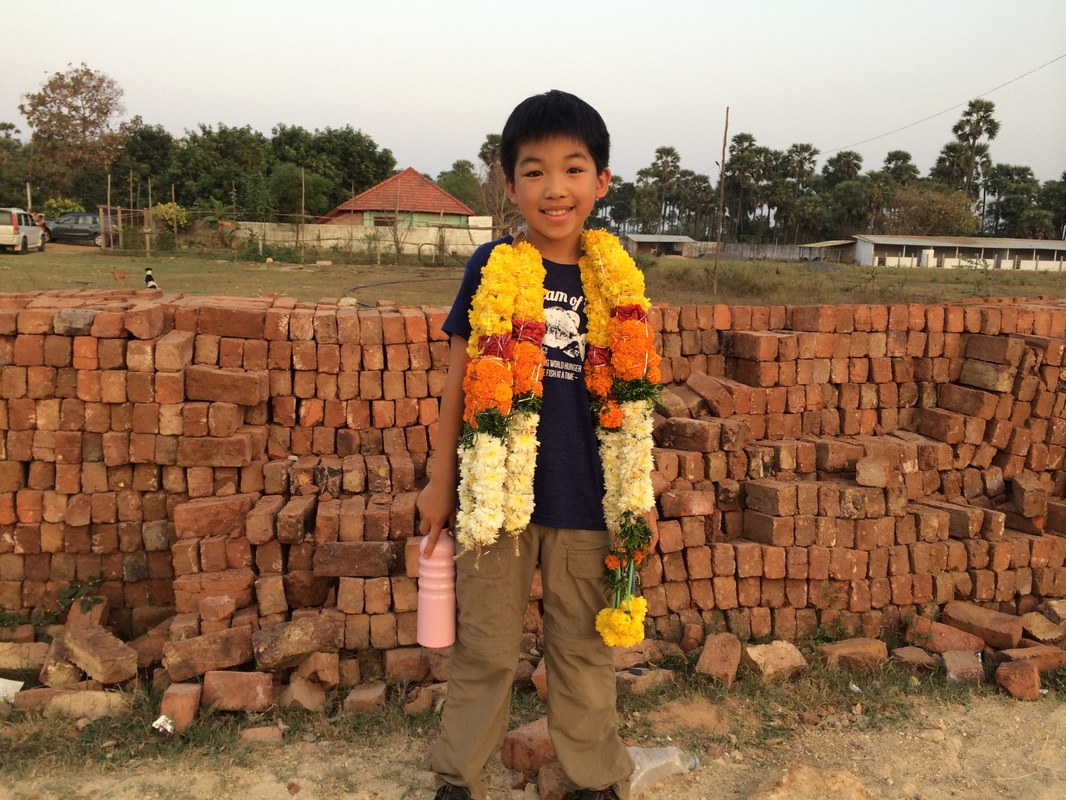 We spent most of the week getting to know the aquaponic system which included gender checking of the fish, planting seeds for the new harvest, and checking water temperature and pH levels. For the gender checking we had to go into the water and grab the fish to look at their spine and under their bellies. It was really fun.

What we accomplished-
Meeting the kids at the orphanage and hearing some of their stories about what an impact the orphanage has had on their lives.
Planting seeds for the new harvest (eggplant, curry, peppers)
Gender checking to see if the fish are mating on their own to increase the fish population naturally
Testing the pH levels and making adjustments

Discussing how to keep the water cool enough for the fish when it's 105 degrees outside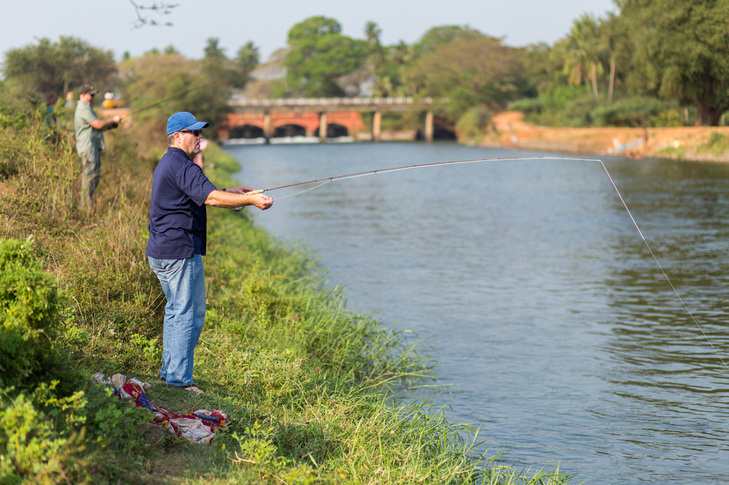 My favorite parts of the trip were getting to meet the kids at the orphanage, fishing in the local Indian river, gender checking, and planting the eggplant seeds. My least favorite things were the 105 degree heat, the humidity, and the mosquitoes. Eating with my hands wasn't that great either.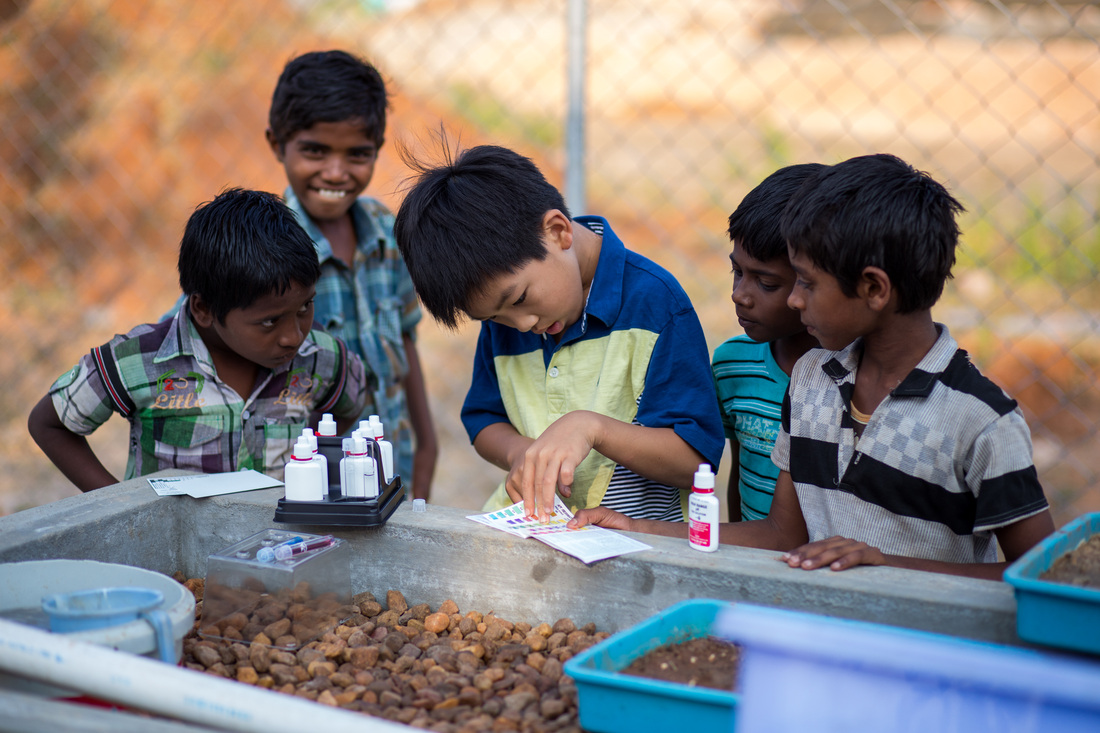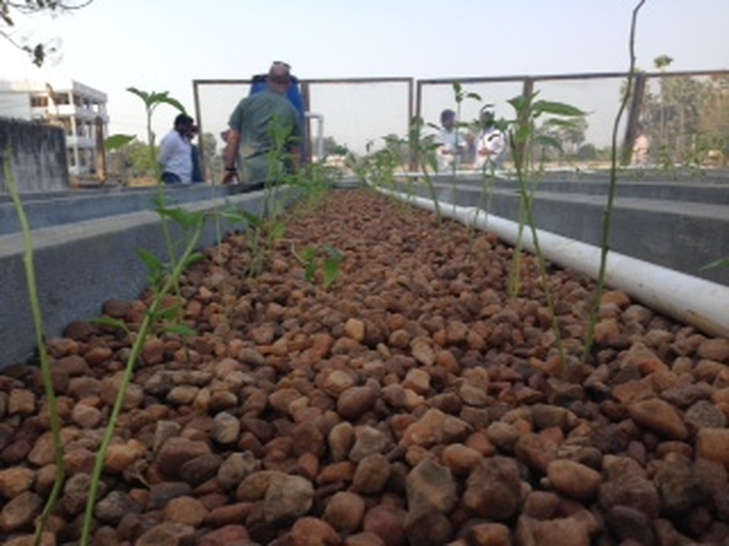 Overall, I'm really excited about what we're doing here and I can't wait to go back and see how the fish and plants grow. We have definitely learned a few things on this system that we hope to put into practice on the next project. Thank you all for donating to make this project possible. A special thanks to Suresh, Cory, Carli, Garrett, and Mark for making this trip so fun. Namaste!